Below are this week's announcements
Please read all the way through!
WESLEYAN WAY OF PRAYER
Beginning October 11, join Pastor Pam online or in-person on a 4-week focus on a Wesleyan way of prayer using the book This Day, A Wesleyan Way of Prayer. Meetings will be held on Mondays: 1:00 PM and 7:00 PM. Please contact Pastor Pam pastor@lakemerrittumc.org or cell 510-205-5294
Links to purchase the book:
Amazon Book Link
Cokesbury Book Link
---
EAST BAY UNITED METHODISTS FOR RACIAL JUSTICE
Add your name 
here
to be on the mailing list for East Bay United Methodists for Racial Justice. Put your faith into action to help address racism in our communities, churches, and beyond!
---
VOCI WOMEN'S ENSEMBLE 30th ANNIVERSARY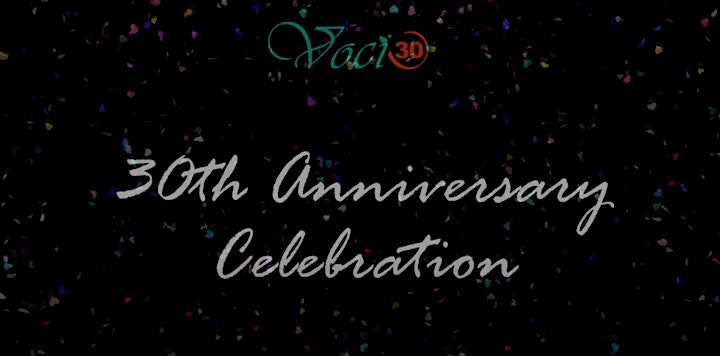 Voci Women's Vocal Ensemble and Artistic Director Mitchell Covington present a one-hour compilation of Best-of-Voci recordings from our archives, plus featured interviews.
Please join us Sunday, October 10, at 7:00 PM (Pacific time) for a one-hour virtual event:
Hear Best-of-Voci recordings, carefully selected from 30 years of audio archives and synced with stunning and evocative visuals.
Listen to interviews with past and present Voci leaders.
Chat live with Voci singers and audience members!
Donation-based tickets are available now:
https://vocisings.us11.list-manage.com/track/click?u=f67dd7ad9cb9c0908ccf1b841&id=61b941f5e8&e=29ede4830b
A link to the event will be emailed to you shortly before it begins. You'll also be able to find the event on our YouTube channel.
---
COVID-19 VACCINATION CLINIC
SATURDAY, OCTOBER 2ND
The free vaccination clinic, located at the church, has been extended to all Saturdays of the month of September. More dates are to come!
---
Seeking A/V substitutes for Sunday Worship!
The Worship Vitality Team is looking for a couple of substitute A/V team members when our regular A/V personnel is unable to be present. By volunteering, we will avoid Rev. Pam from doing the A/V on Sundays in addition to leading worship.  This includes setting up/taking down the equipment, running the worship presentation, and monitoring our live recordings. You'll receive expert training, and a very cool opportunity to serve the church. If you are interested, email Pastor Pam pastor@lakemerrittumc.org with the subject titled "Audio/Visual Team" for more information.
---

VOLUNTEER with LMUMC Food Ministries
Lake Lunches Preparation: Mondays 2:00 pm – 3:45 pm 
Lake Lunches Distribution: Tuesdays 11:30-1:15 & 1:15-2:30
Thursdays 11:30 am – 1:15 pm 
Sign up online by clicking the links below:
Lake Lunches – Monday through Thursday
Monthly Food Pantry Distribution – 4th Saturdays & Fridays prior
Food Ministries Backbone Support Link
HELP US OUT IN MORE WAYS THAN ONE!
Donate to LMUMC Food Ministries by clicking the link below:
Donate to LMUMC Food Ministries here!
Would you like to receive email updates? Sign up here! You may opt-out at any time.